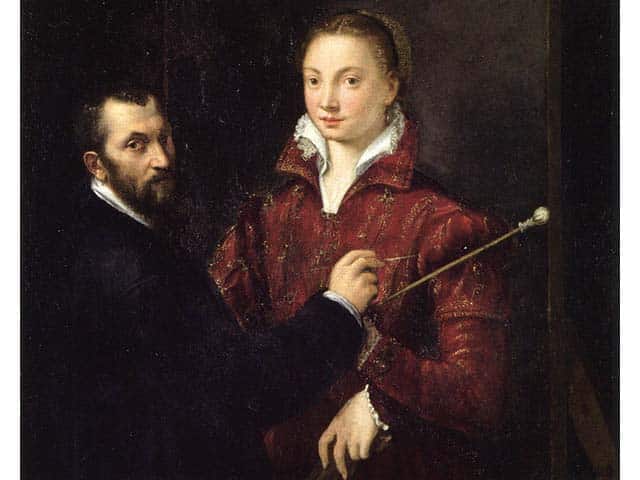 The name Sofonisba Anguissola doesn't
roll off the tongue easily. Not only is it
an unusual name, but it is also a name
that, for many, many years has gone
unnoticed and, for the most part, forgotten.
The reason you ask? Unfortunately, the reason the history books have overlooked Sofonisba and many of her paintings were wrongly credited to male artists as there were those who could not or rather would not accept a woman could paint as well as or even better than men. Her work prefigured Caravaggio and she produced a considerable number of self-portraits long before artists like Rembrandt.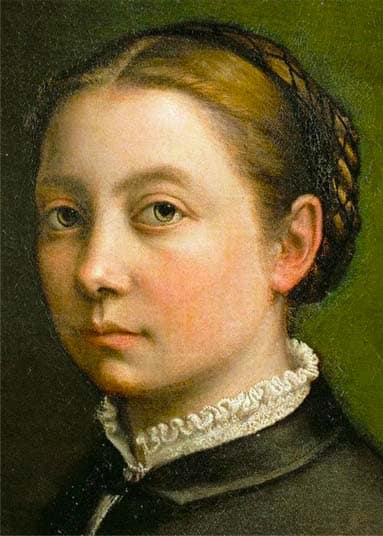 The Secret Life of Sofonisba Anguissola — The most famous woman you've never heard of is based on historical facts. All events, people, and places described in the story are real—although admittedly embellished and creatively imagined.
I invite you, dear reader, along with Sir Anthony, to determine the fabrications.
In this fictionalized version of Sofonisba Anguissola's life — The Secret Life of Sofonisba — the story begins with a visit from Anthony Van Dyke a prominent Flemish artist from the north. The young man travels to meet Sofonisba toward the end of her life, seeking her advice about life and painting. Later he wrote: her eyesight was weakened, but the lady Anguissola was still mentally alert. Our time together was short, but our conversations have taught me more about the "true principles" of painting than anything else in my life."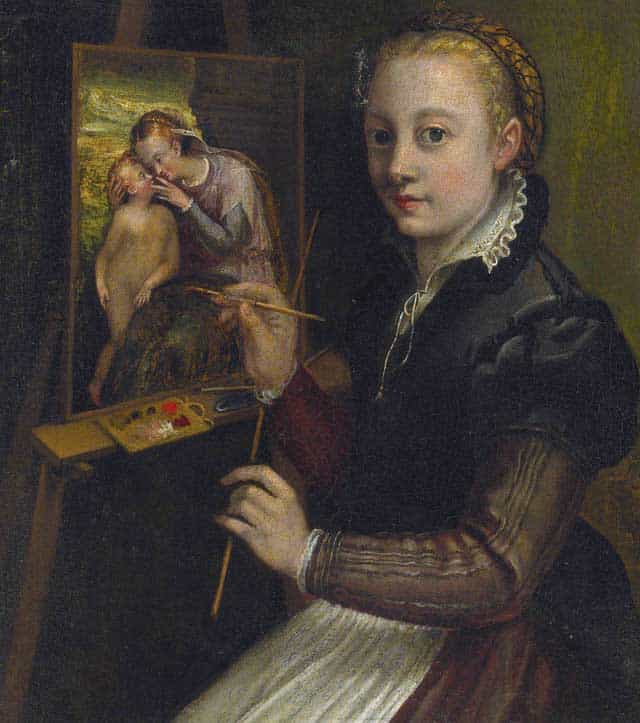 And so the story begins…
Sofonisba tells Anthony her secrets
During their meeting, Sofonisba agrees to reveal her secrets but first challenges the younger painter to find the one lie hidden in her tale. In a saga filled with intrigue, jealousy, buried treasure, unrequited love, espionage, and murder, Sofonisba's story is played out against the backdrop of Italy, Spain, and Sicily. Throughout her life, she encounters talented artists, authoritative dukes, mad princes, religious kings, spying queens, vivacious viscounts, and dashing sea captains—even a Barbary pirate.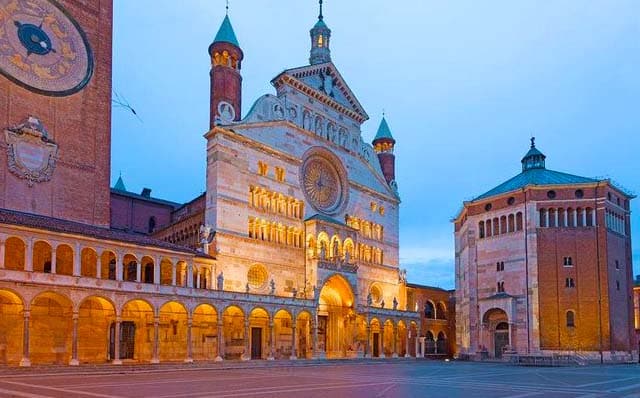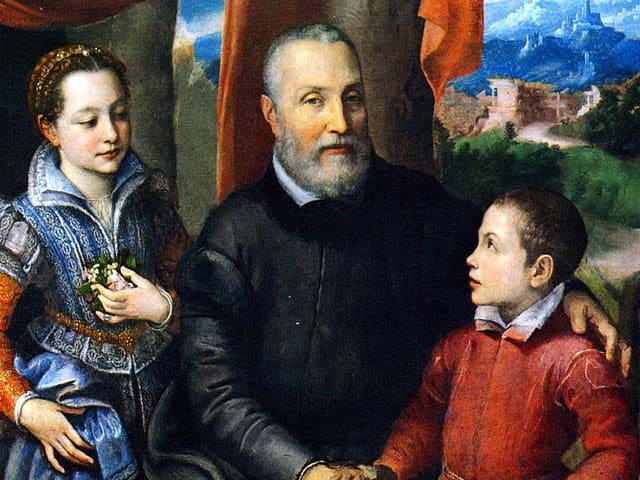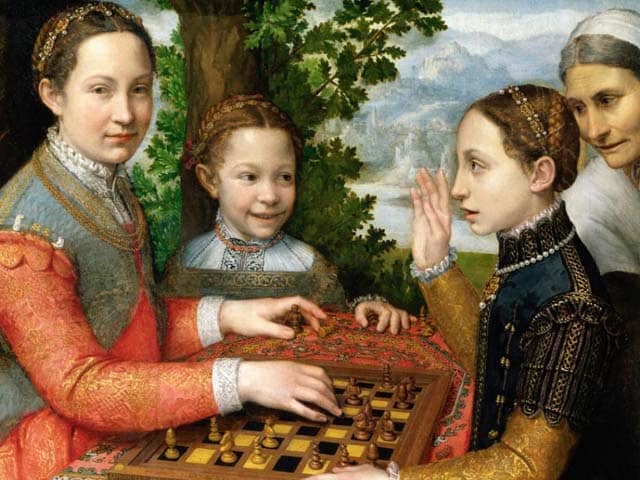 Sofonisba Anguissola was a marvelous woman, artist, and portrait painter, who lived a long and exciting life. In fact, she earned the regard and praise of Michelangelo and Vasari and was recorded in his Lives of the most famous artists of his day and age! Delighted by her ability to capture emotions on paper, Michelangelo took the young woman under his wing and, for at least two years, continued Sofonisba's informal tutoring and guidance in person giving her sketches he had created to copy so he could critique her work.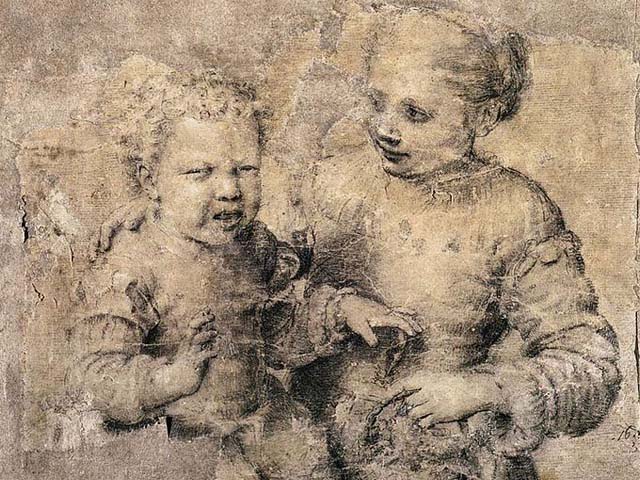 "Sofonisba, has labored at the difficulties of design with greater study and better grace than any other woman of our time, and she has not only succeeded in drawing, coloring, and copying from nature, and in making excellent copies of works by other hands, but has also executed by herself alone some very choice and beautiful works of painting."

Vasari Lifes of the Artists
From an early age, Sofonisba was encouraged to paint. She hailed from a large family consisting of seven siblings, several of whom were also painters. But it was Sofonisba who showed the most exceptional promise. As a young woman, she received a well-rounded education that included apprenticeships with local painters, the most influential being Bernardino Campi, which set a precedent for women to be accepted as students of art.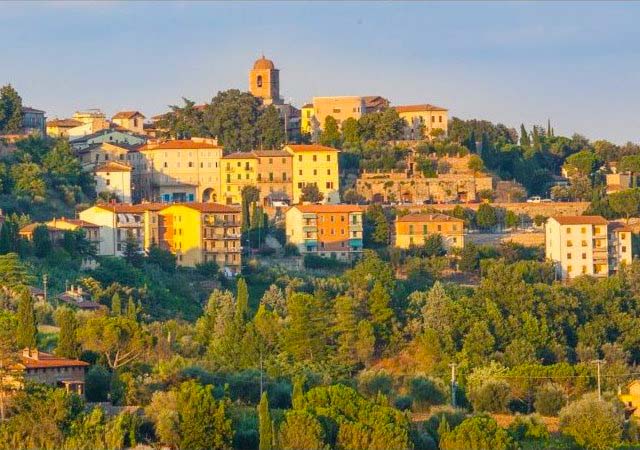 The story takes us from Cremona and Chiusi to Rome, and Milan where Sofonisba painted for the Duke of Alba the military advisor to King Philip of Spain.
During this period, Anguissola's self-portraits once again offer evidence of what she thought her place was as a woman artist. She excels infusing her portraits with nuance and astounding details. In her self-portraits, she rebels against the notion that women are objects, in essence, instruments to be played by men. Rather, embodies her work with symbols to indicate woman are thinking individuals worthy of education and competing with men in the realm of painting.
But what did Alba, her biggest fan and
patron really feel for Sofonisba?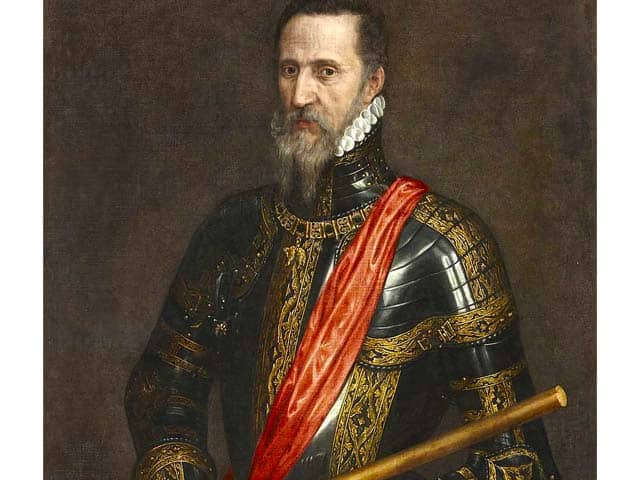 Through the Duke of Alba's connections, a few years later, Sofonisba found herself settling in the court of the Spanish queen Elizabeth of Valois the daughter of Catherine de' Medici Queen of France. Philip's new bride, keen on being an artist herself, invited Sofonisba to teach her and act as her confidant, raising her to the rank of lady-in-waiting. In this way, Sofonisba's talent became more globally noted, and in time she became the official court painter to King Philip II.
Sofonisba became teacher and confidant to Elisabeth of Valois the Spanish Queen at a time when tensions and espionage were high between England & Spain, Protestants & Catholics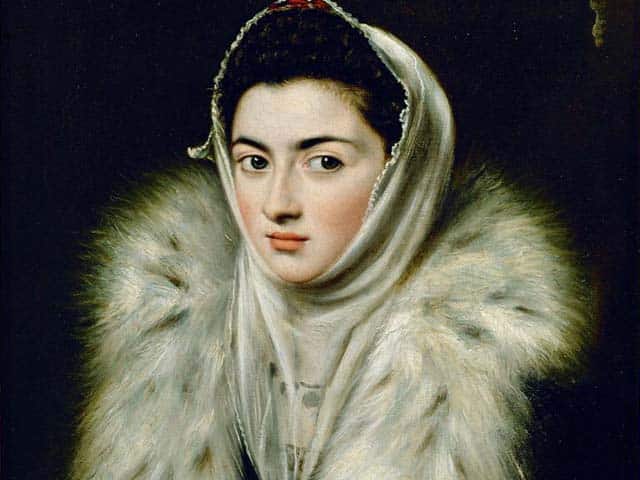 When the Spanish Queen Elizabeth passed away, the King took a particular interest in the well-fare of Sofonisba, arranging a marriage to Fabrizio Moncada Pignatelli, son of the Prince of Paternò, Viceroy of Sicily. The couple traveled together to Paternò near Catania, where they lived comfortably on a royal pension of 100 ducats given to Sofonisba to continue working as a painter and tutor to would-be painters. That the King should regard Sofonisba so highly, is just another testament to the woman's character and talent.
Sofonisba's marriage to the Viceroy of Sicily was brief and Fabrizio died of mysterious circumstances.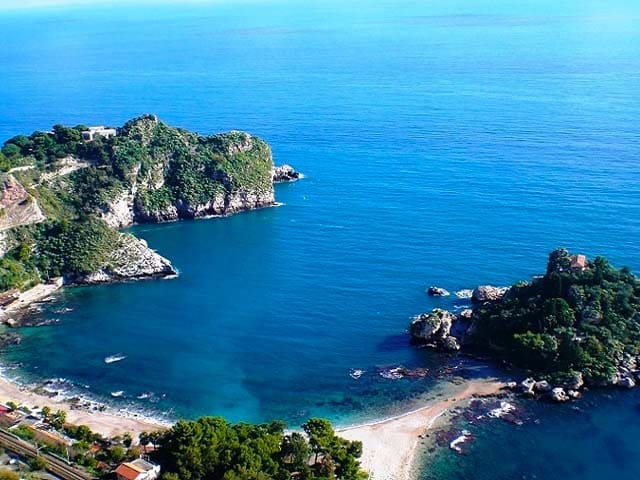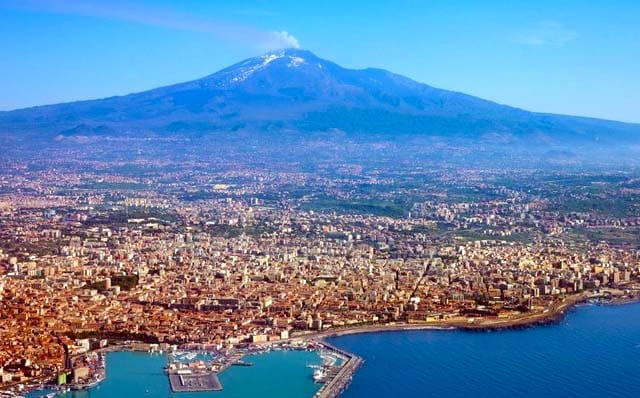 Who was the man who ultimately
captured Sofonisba's heart?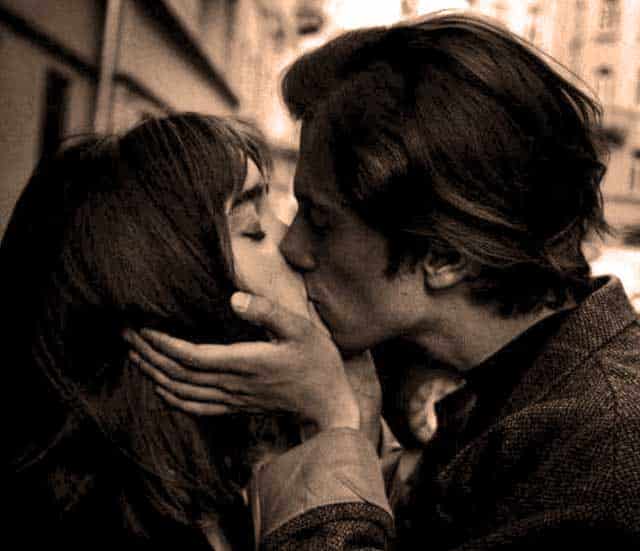 It is said the Sofonisba's new husband, Fabrizio supported his wife's painting career and that they had a polite, if not a happy marriage. But, curiously, he died in 1579 under mysterious circumstances. Who can say what the actual cause was? After Fabrizio's death, Sofonisba soon left Sicilia, deciding to return to her city of birth — Cremona. It was during this voyage that she met and fell in love with the ship's captain, sea merchant Orazio Lomellino, a man rumored to be many years younger than she. Despite her brother's objections, the two married in 1584 and lived out their days together in Genoa.
Sofonisba was a woman who followed her heart and found love on the high seas… an inspiration to future generations of painters.