Sheri Hoyte – Blog Critics: Author Melissa Muldoon presents spellbinding artistic expression in her delightful story, Dreaming Sophia. Not your typical Italian romantic adventure, Dreaming Sophia is a wonderful multifaceted story that pushes through several genres, with layers and layers of exquisite entertainment. For full review click here.

Not your typical Italian romantic adventure
a wonderful multifaceted story pushes
through several genres
The development of her characters is flawless, effortless ability to draw readers into her world.
Layers and layers of exquisite entertainment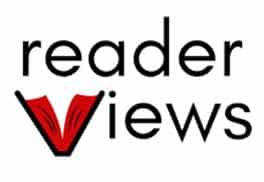 Visit Amazon to
read reader reviews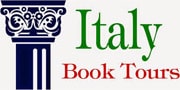 Visit Laura Fabiani's
Italy Book Tour Page to
read tour reviews
Read what people are saying about Dreaming Sophia!
DREAMING SOPHIA hits the beats when they're supposed to be hit, it satisfies and even uplifts. It is relentlessly optimistic
– Stephen Siciliano for IndieReader
"Brava! You are not only becoming Italian, but a Renaissance woman as well. I know how much work goes into a book, and yours certainly shines through. In Dreaming Sophia, Melissa Muldoon weaves many strands of Italian culture into a delightful blend of fantasy, romance, art and history. With an artist's keen eye and deft touch, she brings to life the titans of Italian culture in a touching tale of a young woman reeling from loss who discovers that "Italy is the answer." The many Italophiles who share her belief will revel in the adventures of this kindred spirit. Brava, Melissa!"
—Dianne Hales, author of "La Bella Lingua" and "Mona Lisa: A Life Discovered"
"I loved following in Sophia's footsteps as she was introduced to Florence and the Italian culture. Her imagination and her love of artistic icons was charming. Melissa Muldoon's experience with Italians and their expressions, wives's tales and cultural idiosyncrasies had me chuckling. It had me reminiscing all the times my mom and nonna would do and say the exact same things! But it's the ex-pat life of an artist who discovers who she truly is meant to be that warmed my heart as I read Dreaming Sophia. To all the dreamers out there, the message is that no matter how rough the start, dreams do become reality."
—Laura Fabiani, Italy Book Tours
"Dreaming Sofia" is a 229-page love letter to la bell'italia. Renaissance woman Melissa Muldoon paints her passion in words—the language, literature, cucina, and life–into an irresistible tale of a young American woman named Sophia whose personal loss and pain is erased by following her dream to Italy. Through Sophia's sogni (dreams), we meet and learn from her "amici," including Dante Alighieri, Filippo Brunelleschi, and Eleonora de'Medici. For anyone whose fantasy place begins with "I" and ends with "y" "Dreaming Sofia" is the ticket."
—PergolaWest Consignment
"Dreaming Sophia is an absolutely delightful escape into Italian history, art, culture and the daily trials and tribulations of LivingItalian. Melissa Muldoon mixes, like paints on her palette, the rich and glorious past of Italy with the daily life of a contemporary American art student living in Florence. She weaves the threads of fantasy with contemporary reality as her main character is engaged and inspired by many of Italy's iconic historical and cultural figures.With lively accuracy she portrays the normal, ordinary and even mundane routine of Italian life. I felt like I was "at the bar" as Melissa described the sounds of clattering cups and saucers and the particular practice of first paying, then presenting the receipt to the barista to get your cappuccino. Her description of Italian family dynamics, with all its charm and warts would lead you to assume that Melissa actually grew up in one. Aside from telling a sweet and charming story and portraying real Italian life, Melissa taught me un sacco di new Italian words, idioms and phrases and a lot about the history of Italian art. Brava Melissa"
—Carol Sansone, Living Italian Website
"I met Melissa through Facebook, Twitter and because of our fascination with all things Italian. She has now taken me on a wondrous journey of art, family and love Italian style with her first book Dreaming Sophia. It is very well written. It captivates my soul. I could hardly put it down. Bellissimo!"
—Marilyn Ricci, author of "Take Me Home Italy" Blog
"I just finished Dreaming Sophia and I loved it! It has all the makings of a success: colorful, heartfelt, searching, with a wonderful mix of Italian culture and history. And how can you not drop of a few tears at the end of Chapter 24!"
—Caroline Eitzen, author of "A Tangled Tale — Mona Lisa's Knot"
"In Dreaming Sophia, Melissa Muldoon shares her love of art and all things Italian. Inhabited by an eclectic cast of historical characters, the story emerged from the author's numerous travels to Italy, her deep appreciation of Italian culture, and her spirited, years-long study of the language."
—Mary A. Osborne, Award-winning author of "Alchemy's Daughter" and "Nonna's Book of Mysteries"
"I just wanted to give you a little feedback on your book. I REALLY enjoyed it. It's fantastic and very well written! The writing was entertaining—I like how you turn a phrase! I also like that you add in some Italian words, but it's not overkill like some books I've read. I think it's just enough to make it interesting."
—Barbara Rindge, author of "Il mio tesoro" Blog
"I really like your book! I am walking around thinking and wondering about the character during the day while I'm doing other things…"
—D. Billings
"I feel your passion throughout. I had no idea how deep your passion ran for everything Italian. I love the way you've intertwined it all."
—P. Doherty
What participants in the Italy Book Review Tour
have to say about Dreaming Sophia
Essentially Italian : "If you are familiar with Italian culture and history then this will be a refreshing look at Italy's beloved artists, but if you are not, it's a great and fanciful introduction to a culture and history that has touched and influenced the rest of the world." Full Review
"A dreamy, romantic book that brims with a passion for Italy"
Momma's Corner of the World : "It is well-written and the characters and locations are superbly drawn. All in all, a dreamy, romantic book that brims with a passion for Italy." Full Review
I fell in love with Dreaming Sophia!
Working Mommy Journal : "I fell in love with Dreaming Sophia! You will feel as though you are with her on the streets of Florence, in the coffee shops and in her art studio. We watch her grow as an individual and as a woman and the transformation is wonderful. You feel almost like her Mother and best friend, wanting nothing but the best for Sophia. I wished the story would never have ended because I just couldn't wait to see what happened next (to tell you would give away the story but trust me, she leaves you craving more!). Dreaming Sophia is a beautiful story of hope, faith, trust and a love of all things Italian. A truly wonderful novel to treasure over and over again." Full Review
Dreaming Sophia is a beautiful story of hope, faith,
trust and a love of all things Italian
Celticlady's Reviews : What a fun time I had reading this book. The writing was so good that it felt like I was on the Sophia's journey right along with her. The sights, sounds and smells of Italy came right through the pages. The author definitely knows of what she writes and has put her own experiences onto the page. To me that is the mark of a great author that can have the reader transported into the pages of the book. I hope to read more by this author, maybe a continuation of Sophia's story…"because dreaming is an art". Full Review
The mark of a great author: transport the
reader into the pages of the book
3 Partners in Shopping Nana, Mommy + Sissy, Too! : "Dreaming Sophia" by author Melissa Muldoon is a wonderful treat. It is the kind of book that you will want to read slowly so that you will enjoy it all and not miss anything. I have always been interested in Italy and how it felt to actually be there. In the beginning there is a huge, horrible tragedy to endure but, this book is full of dreams and ideas, and ways taken to overcome such a tragedy. All I can say is "Wow!" This book is a must for anyone who loves Italy , and who loves Sophia. I am so glad that I was able to read this story. I give this book a 5/5. Full Review
Sophia is such an inspiration for me to work towards my dream of learning Italian and visiting the country
Book and Ink : "It is apparent that the writer knows her history well and is familiar with even the most vivid detail of all the sights mentioned in the book. With such lush narration and vivid description, this book is dream come true for me. In fact, Sophia is such an inspiration for me to step up and work towards my dream of learning Italian and visiting the country. In spite of being so beautiful, the writer hasn't described the real ugly face of the city. However, this can be overlooked. After all, some positivity doesn't hurt." Full Review
Sophia is a brilliant character
Haddie's Haven : "The author brings Italian aspects into every possible part of the story. Sophia is a brilliant character. The way the author incorporates artwork and classic characters from literature. It is really a great story to follow. I enjoyed reading it so much." Full Review
Delightfully captivating from the start to the very end
The Journey Back "A delightful debut novel. Congratulations Melissa! Delightfully captivating from the start to the very end. So much detail about Italy; it's history, art and culture drew this reader in." Full Review
Sophia's muses really make Italian history "come to life"
Jayne's Books : "While I haven't been to Italy myself, I do know people who have been to those cities that are mentioned in the book and I can honestly see myself there in those cities. I also liked how the author integrated history, literature and art history into the book and it just brought the book alive for me, being a lover of all three." Full Review
Transported me off to Italy!
Corinne Campos Rodrigues : "I loved the way the book flowed allowing the reader to be carried away with Sophia. I could relate to the protagonist, Sophia (named for Sophia Loren), a girl with an active imagination which she uses to 'travel' and 'experience' life despite her circumstances.
I love how Sophia moves toward what she dreams of. It's a process.
Heidi's Wanderings : The main reason I enjoyed this book is that it reminded me that dreams don't come true over night. I love how Sophia moves toward what she really dreams of. It's a process. And she grows along the way. She becomes the person she dreamt of being. Full Review
I'm a history and art buff and didn't realize how much I would enjoy reading this fantasy novel.
#redhead.with.book : "Can you learn history through fantasy? It certainly felt like that as I read Dreaming Sophia. I'm a history and art buff and didn't realize how much I would enjoy reading this fantasy / novel. Sophia's muses really make Italian history "come to life" and their inclusion added an unusual dimension to her story. The interaction between her "dream characters" was clever." Full Review
Melissa Muldoon brings the art and history of Italy alive
Bound 4 Escape : "I have never been to Italy but Melissa Muldoon brings the art and history of Italy come alive." Full Review
Satisfying, often educational read
The Autistic Gamer : "Overall, this is a satisfying, often educational read, with some introduction to Italian language phrases and history of luminaries from the country." Full Review
A modern escape
Svetlana's Reads and Views : "If the reader is a neophyte when it comes to Italy but is daunted by its history as well as looking for a modern escape, then this is the right book to get lost in." Full Review
Readers can envision the journey and beauty
of the country which is well described
Rockin' Book Reviews : "As Sophia experiences the many places and aspects of Italy, the reader can envision the journey and beauty of the country which is well described. The characters were interesting and veritable. The Book Cover and Title were well created." Full Review
The Pen and Muse Book Reviews : Author Interview: Q. Where did you get the inspiration for your story? A. The inspiration for the novel "Dreaming Sophia" comes from my love for Italy and my personal experiences traveling and living in Italy and learning the language. It also originates from a beautiful dress! Full Interview
Library of Clean Reads : Author Interview: Q. One of the things that struck me about your book is how well you managed to portray Italians, even though you yourself are not Italian. Can you tell us what you love the most about the Italian culture and language? A: I am not Italian, but it sure feels like in a previous life I must have been! I have always been a great observer of all things. I take in all manner of details and file them away in the back of my mind for future reference. Full Interview
Katie's Clean Book Collection : Book Spotlight
T's Stuff : Author interview: Q: Where did the idea come from for writing this novel? A. One of the greatest reasons for writing this book "Dreaming Sophia" was to weave together fact and fiction in a fanciful creative way, to bring to life the titans of Italian culture, language, and art. The stories flow from posts I write for my dual Italian and English blog "Studentessa Matta. Full Interview
My Journey Back : Author Interview – Q. Your book is filled with fanciful characters. Is the book based on fantasy or on reality? A. "Dreaming Sophia" is based on a contemporary reality. But there are elements of fantasy and at times a blending of fact with fiction. Full Interview
Bookroom Reviews : Book Spot Light & Guest Post "On top of the world, on top of Florence's Duomo!" Read Guest Post
FLY HIGH! : Guest Post by Melissa Muldoon "Sophia Loren once said: Credo in sogni, sogni diventano realtà—I believe in dreams, dreams become reality." Read Guest Post