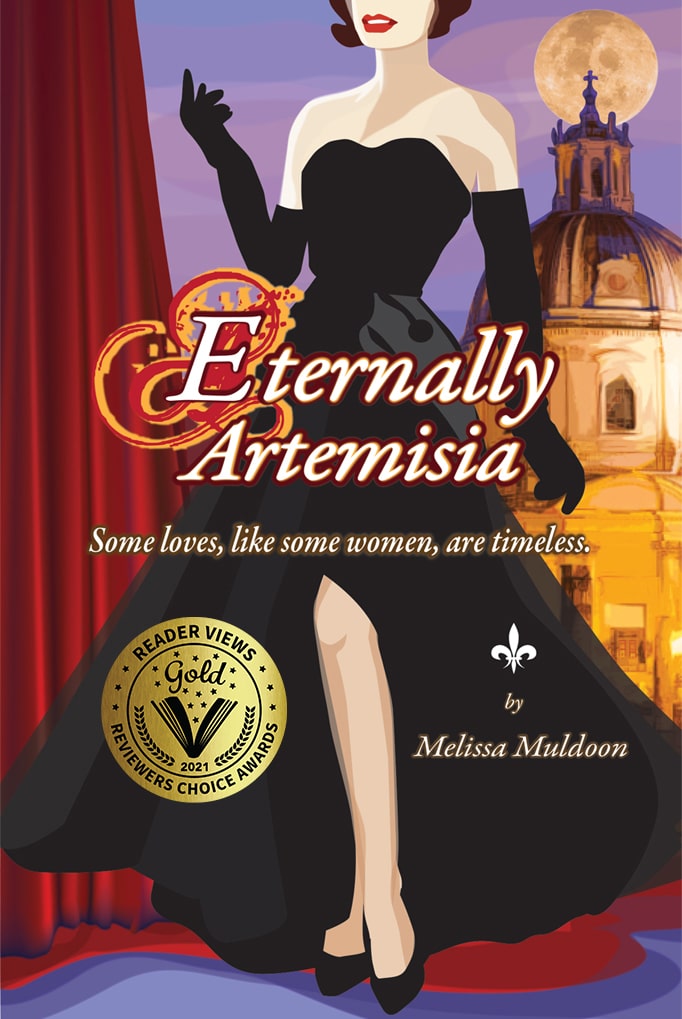 Eternally Artemisia
Some loves like some women are timeless
---
---
They say some loves travel through time and are fated to meet over and over again. For Maddie, an Art Therapist, who wrestles with the "peculiar feeling" she has lived previous lives and is being called to Italy by voices that have left imprints on her soul, this idea is intriguing. But, despite her efforts, real confirmation has always alluded her. That is until one fateful summer in Italy when Maddie is introduced to the Crociani family—a noble clan with ties to the seventeenth-century Medici Court and several skeletons in their closet. As the puzzle pieces of Maddie's previous existences start to form a coherent picture, she finally meets the great loves of her life that endure the test of time. One is romantic, and another is a special kind of bond that only women can share, especially strong amongst those who have suffered greatly yet have triumphed despite it. As her relationship develops with Artemisia Gentileschi—a seventeenth-century artist who in a time when it was unheard of to denounce a man for the crime of rape did just that—Maddie discovers in her a kindred spirit and a role model. In a journey that arcs back to Biblical days and moves forward in time, Maddie encounters artists, dukes, designers, and movie stars as well as baser and ignoble men and proves over and over again that when we dare to take control of our lives and find the thing we are most passionate about we are limitless and can touch the stars.
Dianne Hales, author of "La Bella Lingua" and "Mona Lisa—A Life Discovered" writes:
A true Renaissance woman, Melissa Muldoon weaves her passions for art and Italy into a stirring saga that sweeps across centuries. As her time-traveling heroine Maddie reconnects with kindred souls, we meet Artemisia Gentileschi, the 17th–century artist who overcame rape and ignominy to gain respect and acclaim. Historic figures such as Galileo and Mussolini also come to life in this intricately plotted novel, but the women who defy all constraints to take control of their destinies are the ones who prove to be eternally fascinating.