"Dreaming Sophia," "Waking Isabella," "Eternally Artemisia," and "The Secret Life of Sofonisba Anguissola" are four novels set in Italy that celebrate Art and Creativity. They tell the stories of women and their journeys of self-discovery to find love, uncover hidden truths, and follow their destinies to shape a better future.
Dreaming Sophia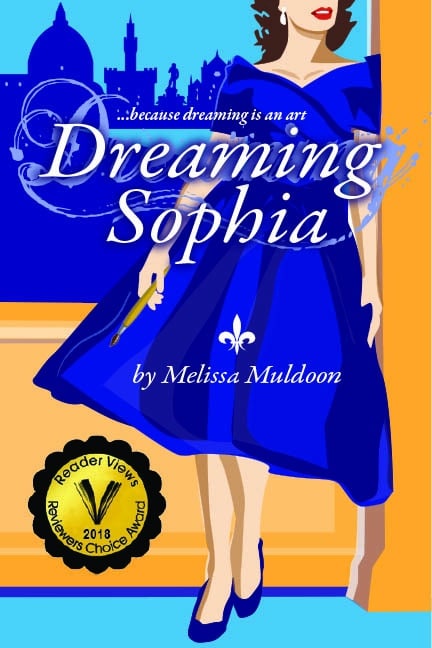 Dreaming Sophia is a magical look into Italy, its language, art, and culture. It is about turning dreams into reality and learning to walk the fine line between fact and fantasy. When tragedy strikes, Sophia finds herself alone in the world, without direction and fearful of loving again. With only her vivid imagination to guide her, she begins a journey that will take her from the vineyards in Sonoma, California, to a grad school in Philadelphia and, eventually, to Italy: Florence, Lucca, Rome, Verona, Venice, and Val d'Orcia. Through dreamlike encounters, Sophia meets Italian personalities—princes, poets, duchesses, artists, and film stars— who advise her to help put her life back together. Following a path that takes her from grief to joy, she discovers the source of her creativity and learns to love again, turning her dreams into reality.
Waking Isabella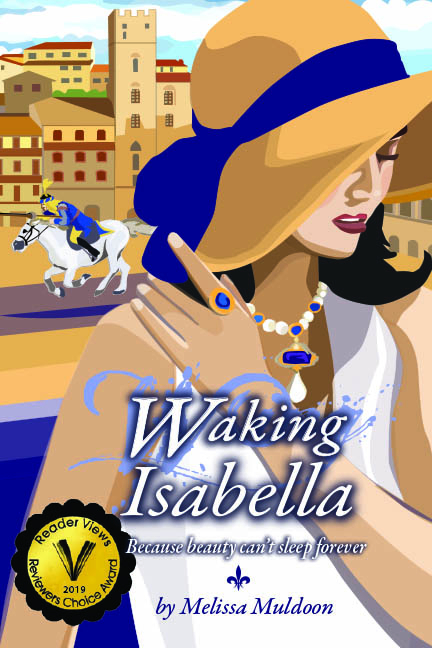 Waking Isabella is a story about uncovering hidden beauty that, over time, has been lost, erased, or suppressed. It also weaves together several love stories as well as a few mysteries. Nora, an assistant researcher, is a catalyst for resolving the puzzle of a painting that has been missing for decades. Set in Arezzo, a small Tuscan town, the plot unfolds against the backdrop of the city's antique trade and the fanfare and pageantry of its medieval jousting festival. While filming a documentary about Isabella de' Medici—the Renaissance princess murdered by her husband—Nora begins to connect with the lives of two remarkable women from the past. Unraveling the stories of Isabella, the daughter of a fifteenth-century Tuscan duke, and Margherita, a young girl trying to survive the war in Nazi-occupied Italy, Nora begins to question the choices that have shaped her own life up to this point. As she does, hidden beauty is awakened, and she discovers the keys to her creativity and happiness. It is a story of love and deceit, forgeries and masterpieces—all held together by the allure and intrigue of a beautiful Tuscan ghost.
Eternally Artemisia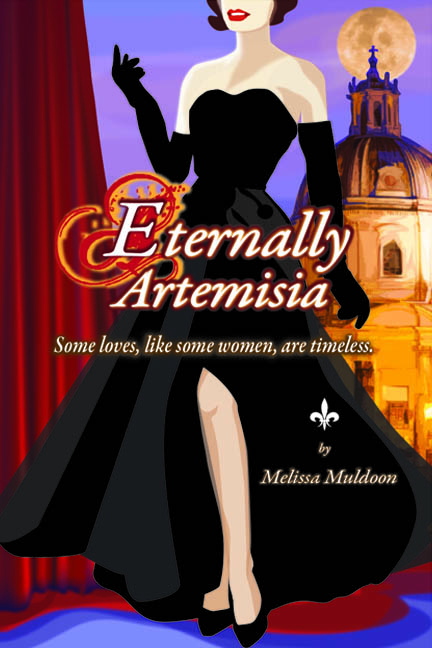 They say some loves travel through time and are fated to meet repeatedly. This idea is intriguing for Maddie, an art therapist who wrestles with the "peculiar feeling" she has lived previous lives and is being called to Italy by voices that have left imprints on her soul. Despite her best efforts, however, proof of this has always eluded her. That is, until one illuminating summer in Italy, Maddie's previous existences start to bleed into her current reality. When she is introduced to the Crociani family—a noble clan with ties to the seventeenth-century Medici court that boasts of ancestors with colorful pasts—she finally meets the loves of her life. One is romantic love, and another is a special passion that only women share, strong amongst those who have suffered greatly yet have triumphed despite it. As Maddie's relationship develops with Artemisia Gentileschi—an artist who, in a time when it was unheard of to denounce a man for the crime of rape, did just that—Maddie discovers a kindred spirit and a role model, and just what women are capable of when united together.
The Secret Life of Sofonisba Anguissola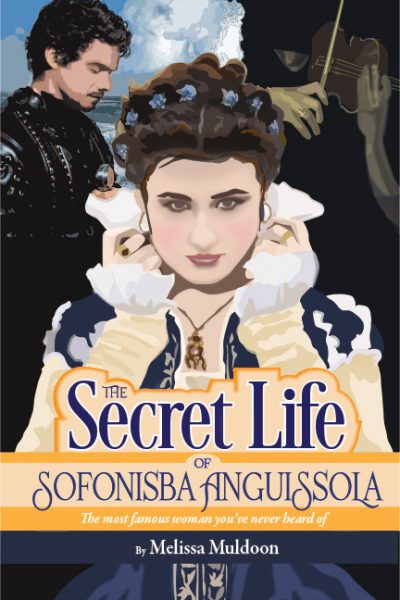 Set in the sixteenth century, "The Secret Life of Sofonisba Anguissola" tells the love story of a woman's passion for art… and for a man. In a world where women painters had little to no acknowledgment, she was singled out by Michelangelo and Vasari, who recognized and praised her talent. Gaining the Milanese elite's acclaim, she went on to become a Court painter to the Spanish King Phillip II and teach his Queen to paint. One can't live such an extraordinary life without having stories to tell… and tell them what Sofonisba does to Sir Anthony Van Dyke, who comes to visit her toward the end of her life. During their meeting, she agrees to reveal her secrets but first challenges the younger painter to find the one lie hidden in her tale. In a saga filled with intrigue, jealousy, buried treasure, unrequited love, espionage, and murder, Sofonisba's story is played out against the backdrop of Italy, Spain, and Sicily. Throughout her life, she encounters talented artists, authoritative dukes, mad princes, religious kings, spying queens, vivacious viscounts, and dashing sea captains—even a Barbary pirate. But of all the people who fell in love with Sofonisba, only one captured her heart. The painter may have many secrets… but the truth of her life is crystal clear from the beginning: always a strong, passionate woman with a dream—she was an intelligent artist who knew her self-worth, and in the end, as Michelangelo had done for her, Sofonisba passed her brush to a new generation.
Il risveglio di Isabella
Waking Isabella available in Italian!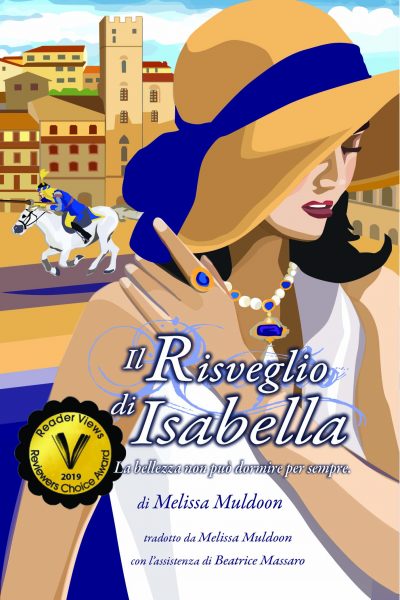 Il Risveglio di Isabella è una storia sulla necessità di riscoprire quelle bellezze nascoste che, nel tempo, sono andate perdute o addirittura distrutte. Inoltre intreccia diverse storie d'amore e anche un pizzico di mistero. Nora, un'assistente ricercatrice, diventa il catalizzatore per risolvere il segreto di un dipinto creduto perso da decenni. Ambientata ad Arezzo, nella provincia toscana, la trama si svolge sullo sfondo della fiera antiquaria della città, tra le fanfare e lo sfarzo della Giostra del Saracino, il festival medievale. Durante le riprese di un documentario su Isabella de' Medici, la principessa del Rinascimento assassinata dal marito, Nora scopre le vite di due straordinarie donne del passato. Svelando le storie di Isabella, figlia di un duca toscano del XVI secolo, e di Margherita, una ragazza che cerca di sopravvivere durante la guerra nell'Italia occupata dai nazisti, Nora inizia a mettere in discussione le scelte che hanno forgiato la sua vita fino a quel momento. In questo processo la bellezza nascosta nel profondo di se stessa viene risvegliata, riaccendendo la sua creatività e felicità. Una storia d'amore e di inganno, di falsi e di capolavori, avvolta dal fascino e dagli intrighi di un bellissimo fantasma toscano.