Author, Artist, Italian Language & Art Blogger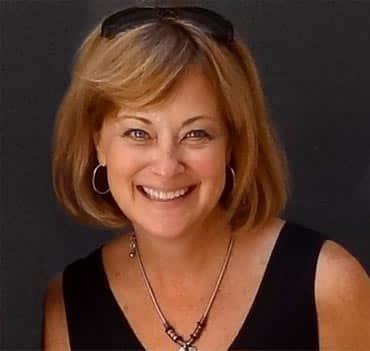 Melissa Muldoon is the author of "Dreaming Sophia" and "Waking Isabella" and writer of the "Studentessa Matta" dual language Italian Blog. She is an artist, illustrator and graphic designer and the principal behind Matta Press. Melissa has a B.A. in fine arts, Art History and European History from Knox College and a master's in art history from the University of Illinois at Champaign-Urbana. She has studied painting, language and art history in Florence.
Through the "Studentessa Matta" dual Italian & English language blog and website, Melissa promotes the study of Italian language and culture, offering tips and insights into language learning and culture. Since 2013 she organizes small group Italian language immersion programs in Italy twice a year in collaboration with Italian schools. She also organizes private Italian Language Homestays in Italy. Through the Studentessa Matta Youtube Channel, she brings to life the language through colorful video presentations about language learning and cultural anecdotes.
Through the Dreaming Sophia blog and website,  and the Dreaming Sophia Pinterest Page: The Art of Loving Italy she promotes Art History, with the goal of making art accessible.
melissa@melissamuldoon.com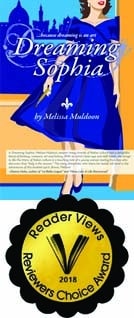 Dreaming Sophia – Because dreaming is an art is a magical look into Italy, language, art, and culture. It is a story about turning dreams into reality and learning to walk the fine line between fact and fantasy. The setting is Florence, Lucca, Rome, and Venice and following a path that takes her from grief to joy, Sophia discovers the source of her creativity and learns to love again, turning her dreams into reality.
Dreaming Sophia – 1st place Adult Fiction 2018 Reader Views Literary Awards.
"Dreaming Sophia" by Melissa Muldoon is a love song written to Italy. The novel incorporates magical realism, romance, travel, and art history, all blended into a story of devastating loss and the human capacity to overcome tragedy."— Kat Kennedy, Amazon Reader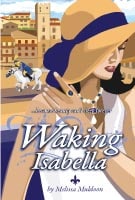 Waking Isabella – Because beauty can't sleep forever is a story about uncovering hidden beauty that over time has been lost, overlooked or suppressed. It also weaves together several love stories as well as a few mysteries. Nora, an assistant researcher, is a catalyst for resolving the puzzle of a painting that has been missing for decades. Set in Arezzo, a small Tuscan town, the plot unfolds against the backdrop of the city's Antique trade and the fanfare and pageantry of its medieval Jousting Festival.
"Muldoon weaves together the lives of Nora, Isabella and Margherita, spanning the course of many centuries, into a story that will mesmerize and haunt readers long after the last page is read. Her writing is magical. She eloquently takes the reader from the past to the present and back again with seamless delivery. All in all, I would say "Waking Isabella" by Melissa Muldoon is a must-read for all fans of Italy, history, romance and intrigue. Eccellente! — Sheri Hoyte for Reader Views
"A Latter-day Renaissance woman, Melissa Muldoon blends fact and fantasy, history and art, English and Italian in this richly woven tapestry. Waking Isabella, carries us from 16th-century Italy to modern-day Arezzo, from palace plots to wartime intrigues. A perfect read for Italophiles, art lovers and armchair romantics. Brava!" — Dianne Hales, author of La Bella Lingua & Mona Lisa a Life Discovered
"Waking Isabella is the kind of historical fiction I love – the main story takes place in the present but within the plot are flashbacks of stories taking place in the Renaissance and during World War II. If you've never been to Arezzo, you'll probably want to go after you read this book. Recommended reading for anyone who wants to take an armchair journey to Tuscany or looking for new places to explore on their next trip." – Marth Bakerjian, Italy travel expert "Martha'sItaly.com" and "About.com"
Eternally Artemisia is a new novel about Italy, and art…set in Rome, Florence, and Tuscany
They say some loves travel through time and are destined to meet over and over again. In the pages of Eternally Artemisia Maddie, an Art Therapist, leading Women's retreats in Tuscany, wrestles with the "peculiar feeling" that she has lived previous lives and is being called to Italy by voices from the past that have left their footprints on her soul. Following Maddie's journey to find her kindred spirits, readers will travel back to seventeenth-century Florence in a time when artists brandished a paintbrush as easily as a dagger. They will move forward in time to Rome in the 1930's and rub elbows with fashionistas and movie stars. Hinged on the real-life events of Artemisia Gentileschi's life, the first significant female artist, who in a time when it was unheard of to denounce a man for the crime of rape had done just that. Humiliated and disgraced, it was not only Artemisia's art that saved her but also the circle of friends who surrounded and supported her and gave her the courage she needed to redefine her destiny. In her day Artemisia set a shining example, and her message is still relevant: when we dare to take control of our destinies and find the thing we are most passionate about we are limitless.